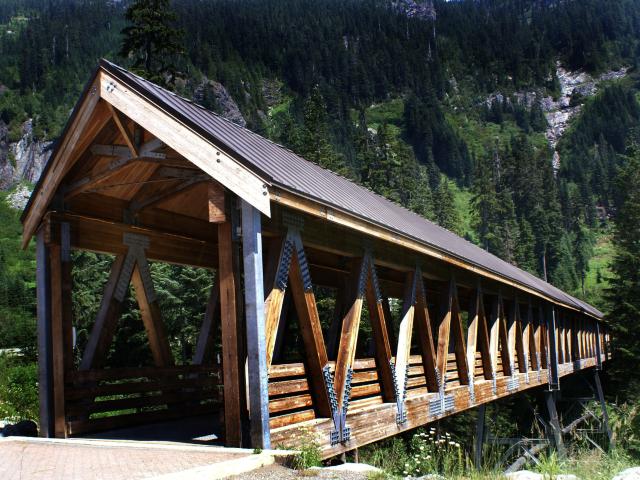 (Alpental Ski Lodge, 336', 2007, 47-17-a #2) across South Fork Snoqualmie River at Alpental Ski Lodge N. of Hyak, King County, WA. Alpental Access Rd. NE [Erste Strasse Rd. (becomes Natl Forest Develop Rd. 9040)] N. 1.4 miles from jct with I90 exit 52 N. of Hyak to the bridge to the W. across the parking lot. (N47 26.673 W121 25.497) Top 4 photos by Bob & Dorothy Dunham 07-2010.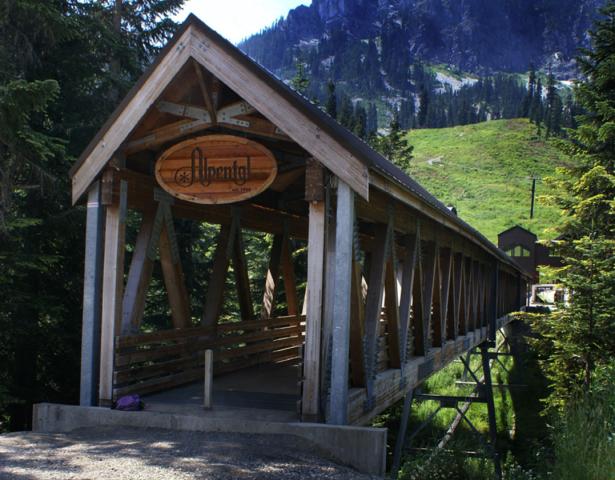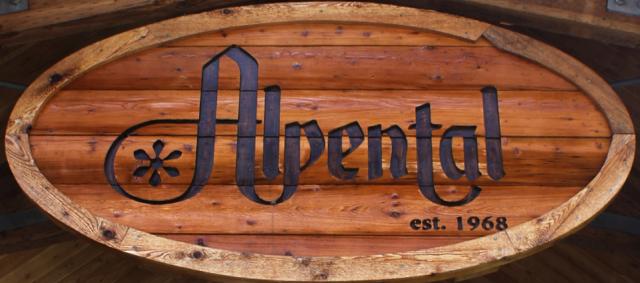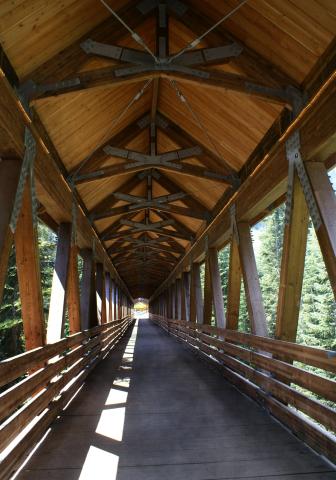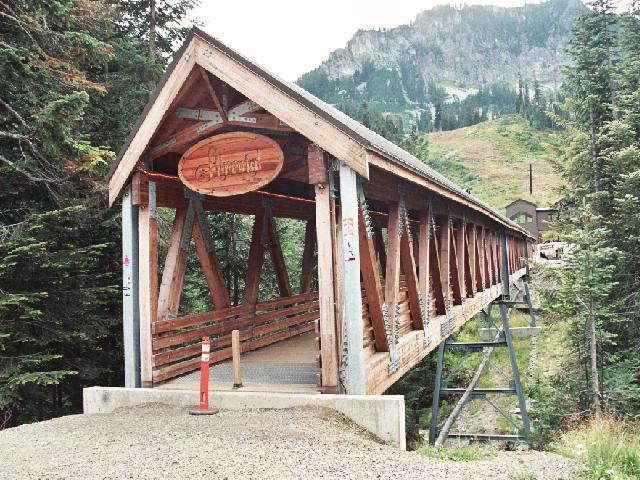 Photos 5 & 6 by Mark Comstock 9-21-07.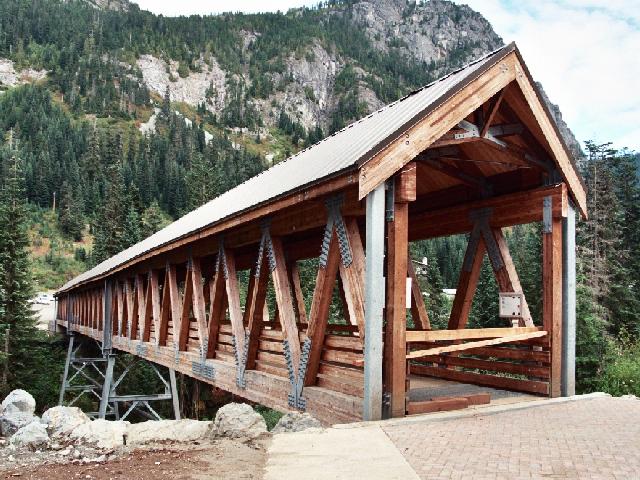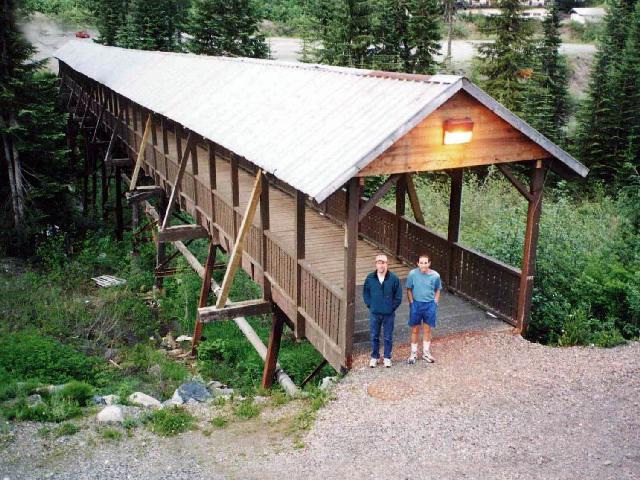 Photo by Mark Comstock 07-2002.
Bottom 2 photos of original bridge built 1967 & has many spans.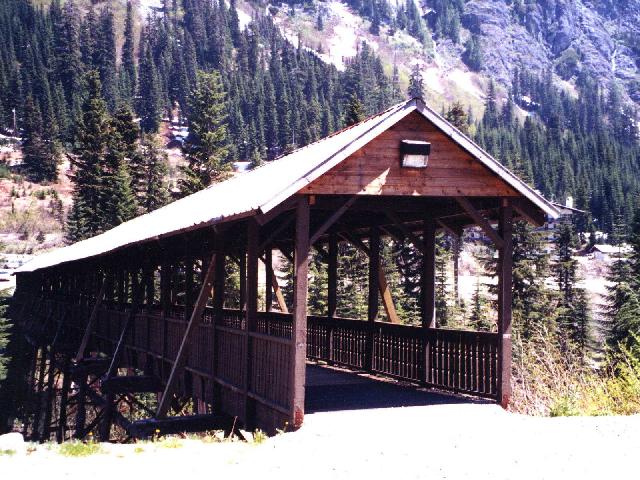 Photo by Pat Cook 6-15-02, submitted by Mike MacCarter.