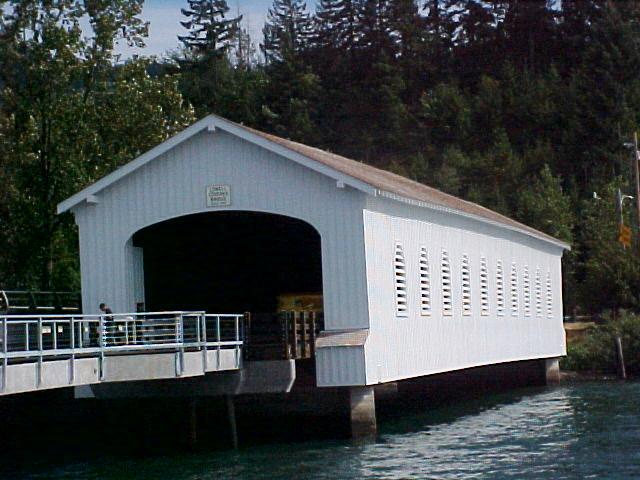 (Lowell, 165', 1945, closed to motor traffic, 37-20-18) across Dexter Reservoir S. of Lowell, Lane County, OR. Pioneer Rd. S. 0.6 miles from jct with Main St. in Lowell to the bridge. (7-29-06, N43° 54.55', W122° 46.74') Photo by Ken Ritz.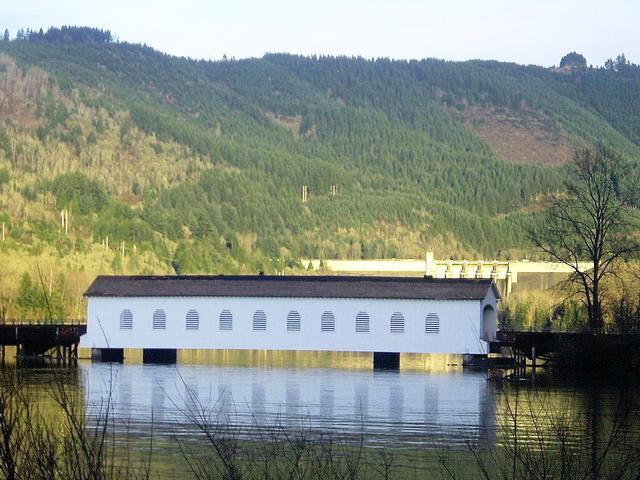 Photo by Reuven Inerfeld 1-6-06.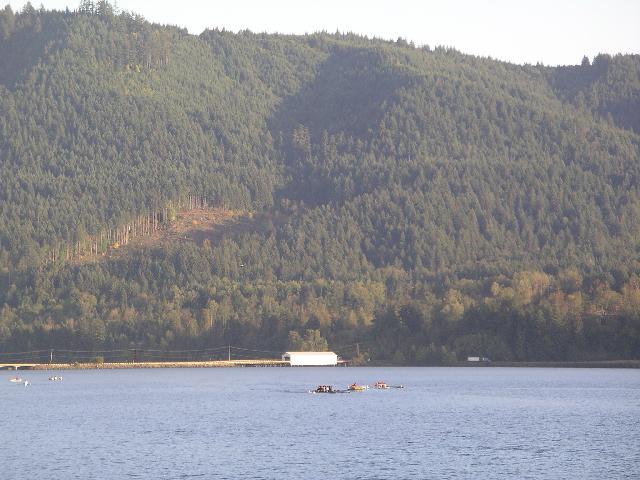 Photo by Larry & Donna Wisener 10-15-03.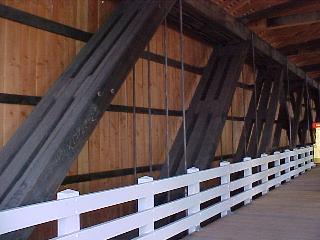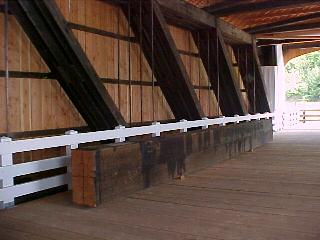 Photos by Ken Ritz 7-29-06 - piece of the old chord.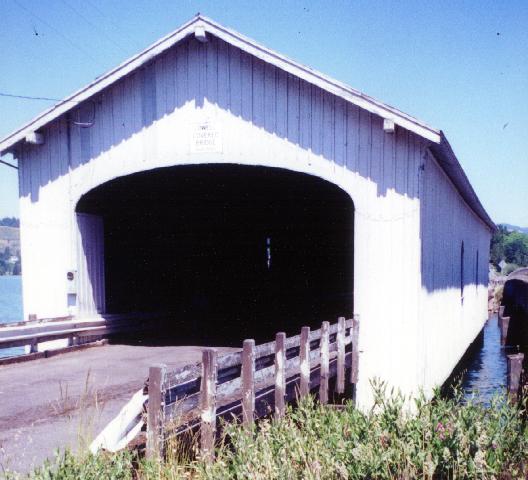 Photo by Pat Cook 6-12-02.