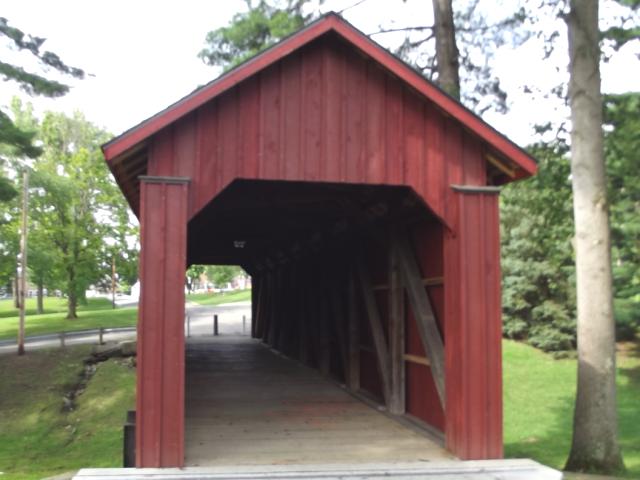 (Armstrong or Clio, 76', 1849, closed to motor traffic, 35-30-12) across a ravine in Northside Park in Cambridge, Guernsey County, OH. 8th St. N. 0.8 miles from jct with US22/40 (Wheeling Av.), E. on McKinley Av. 0.1 miles, N. into park 0.1 miles to the bridge. (N40 02.219 W81 35.263) Top 4 photos by Jack & June Schmidt 7-9-15.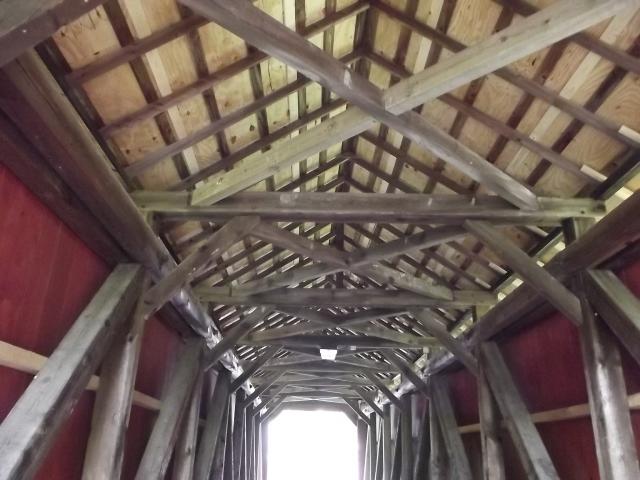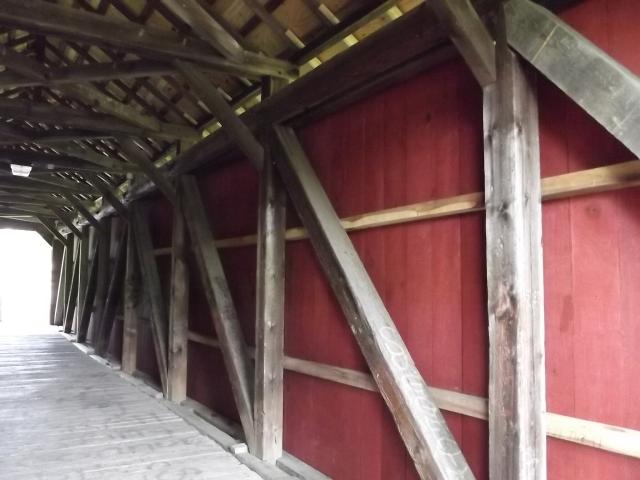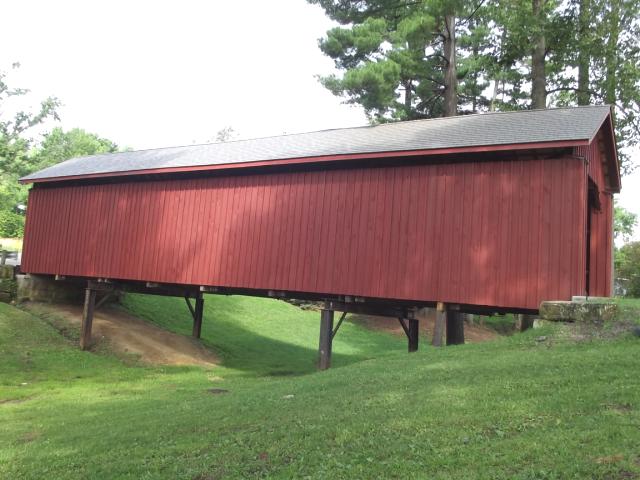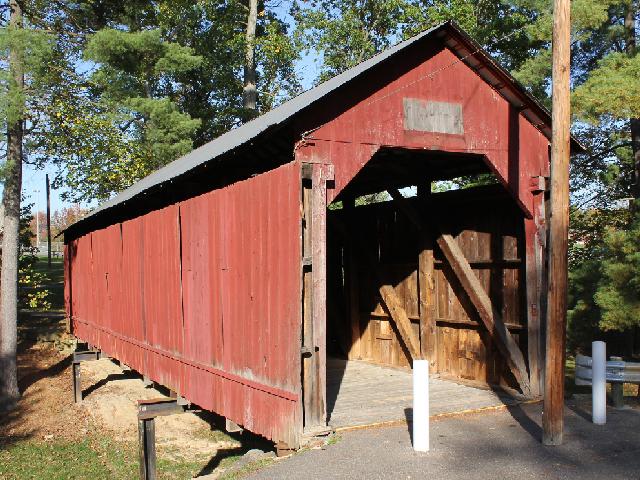 Photos 5 & 6 by Barbara & Forrest Rayburn 10-9-10.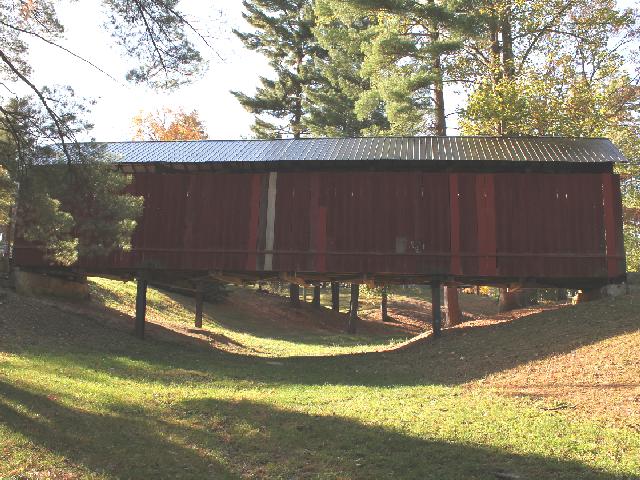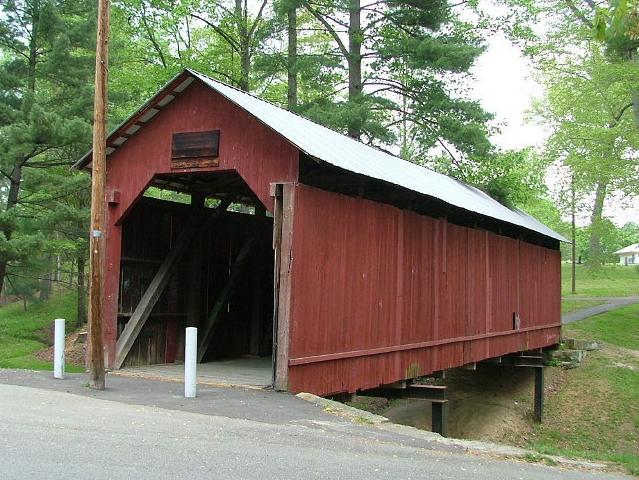 Photo by Jack Schmidt 5-6-06.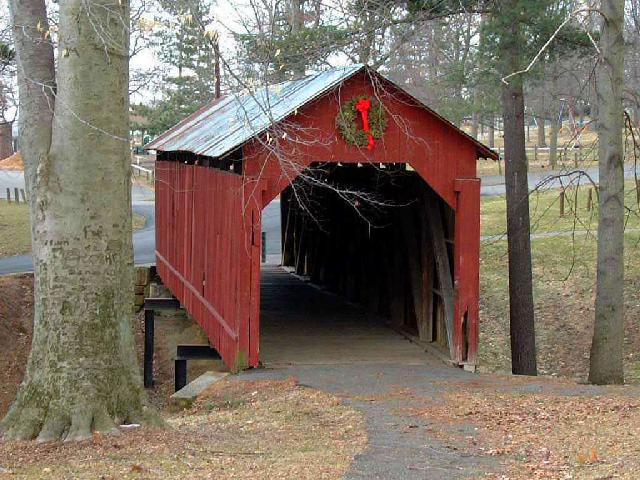 Photos 8 - 10 by Mike MacCarter 3-10-01.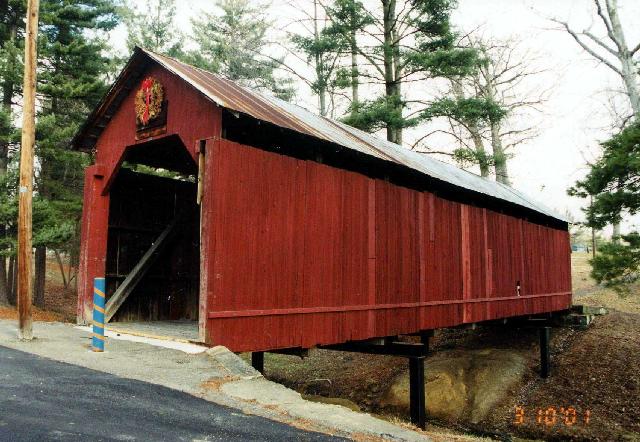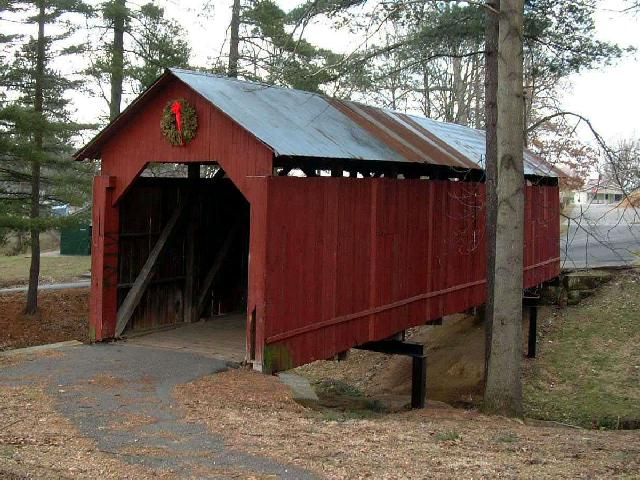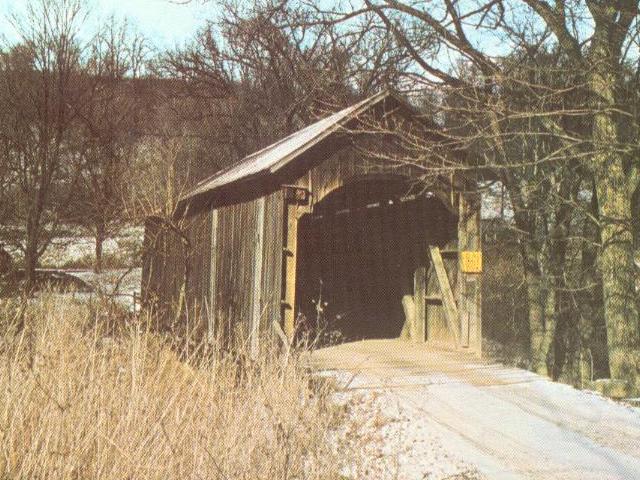 Bridge at its former location at Armstrong Mill at Clio across branch of Wills Creek, about 5 miles E. of Cambridge on CR45 in section 24 Jefferson Township. View looking towards the southeast. Scanned from a post card by Harry Hill 1-22-08.