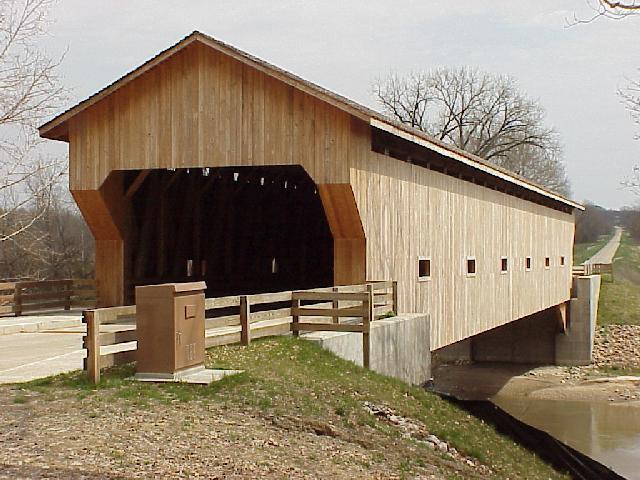 (Jackson, 200' x 14', 2000, 13-18-01 #2) across Embarrass River SW of Greenup, Cumberland County, IL. IL121 SW 0.8 miles from jct with IL130 in Greenup, continue SW on Cumberland Rd. 1.1 miles to the bridge. It is the longest single-span covered bridge not posted with restrictions & will support fully loaded semis placed nose to tail. This is a replica of the original Jackson covered bridge built on this site in 1832. (N39 14.329 W88 11.240) Photo 4-12-02.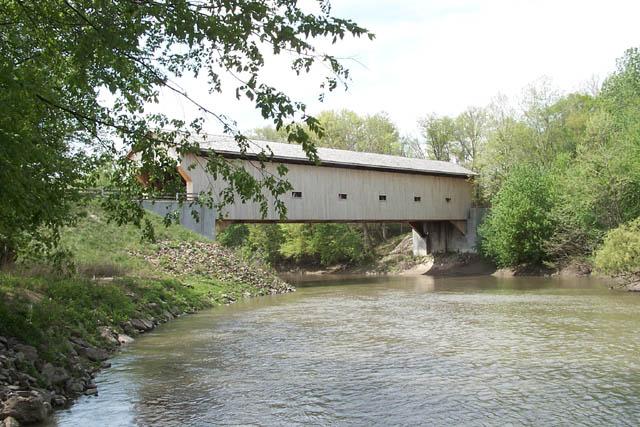 View from the waters edge by Jim Humes 5-2-04.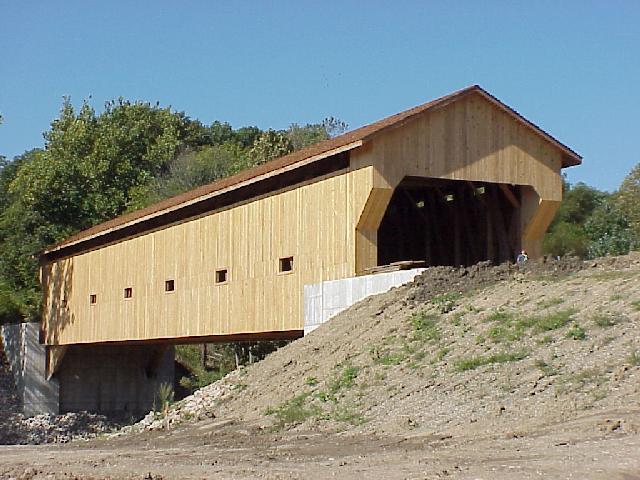 Almost complete 9-29-00.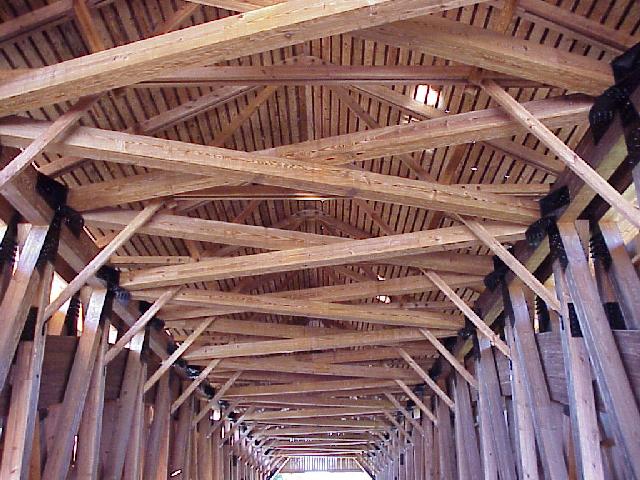 An inside view of the roof structure 9-29-00.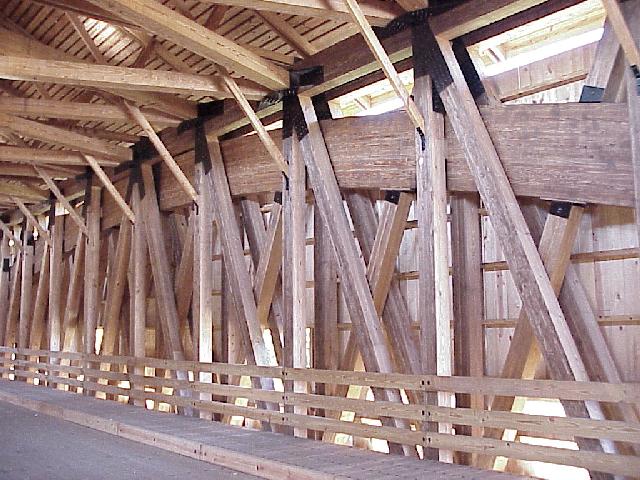 The main beam (32 2x12's) 9-29-00.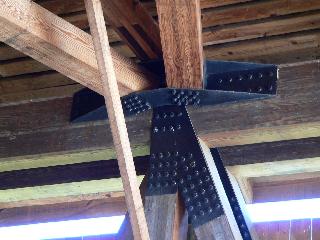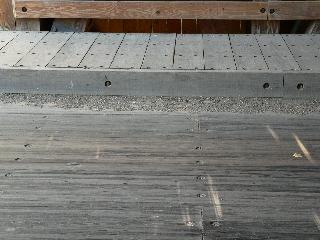 One of the joints & the floor 10-16-05.