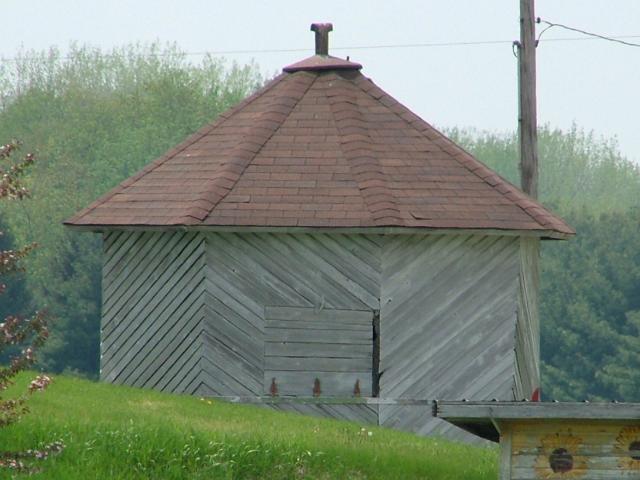 (1961, IN-25-21) at the Fulton County Museum NNW of Rochester, Richland Township, Fulton County, IN. US31 N. 3.8 miles from jct with IN14 on the W. side of Rochester to the barn on the W. side of road. (N41 06.535 W86 14.458) Photo by Jack & June Schmidt 5-11-11.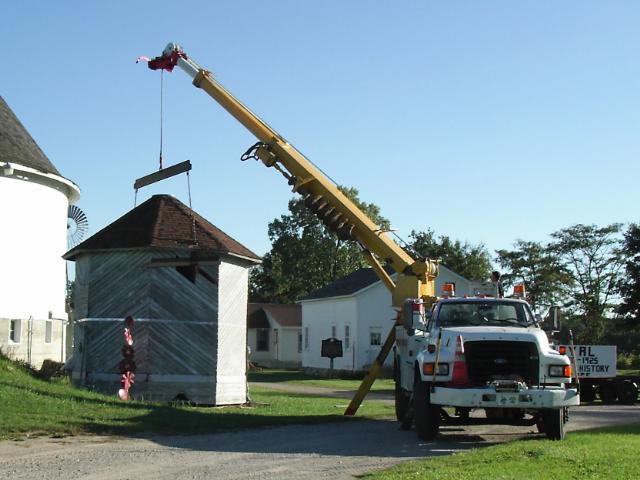 The final placement. Bottom 4 photos by Shirley Willard 09-2004.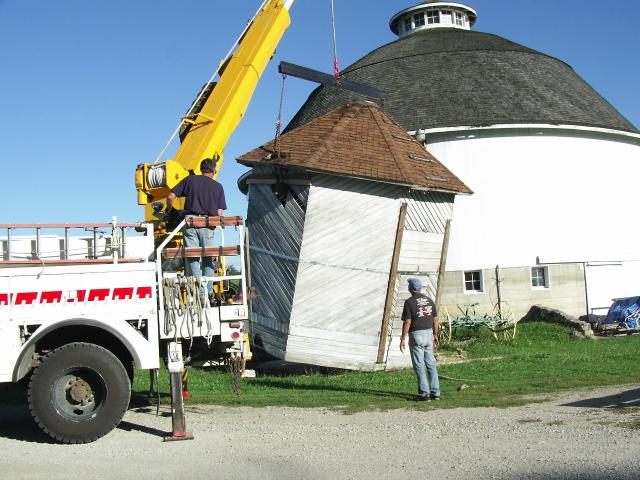 John Cash, left, and Bill Willard place the octagonal corn crib on the northwest side the round barn at Fulton County Historical Society grounds.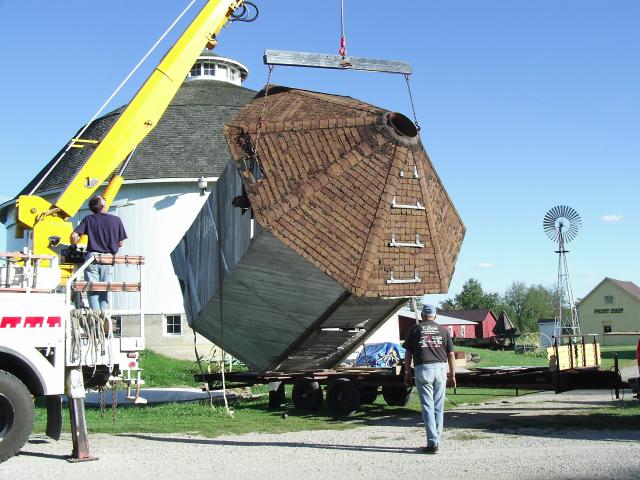 The Oren Leedy octagonal corn crib was moved to the Fulton County Historical Society grounds on US31 four miles north of Rochester. It was placed beside the round barn, which was built in 1924 by Oren Leedy's uncle Bert Leedy. Making a concrete floor and moving the corn crib was made possible with a donation by Susan Westerling in memory of her father, Dave Striggle, Rochester.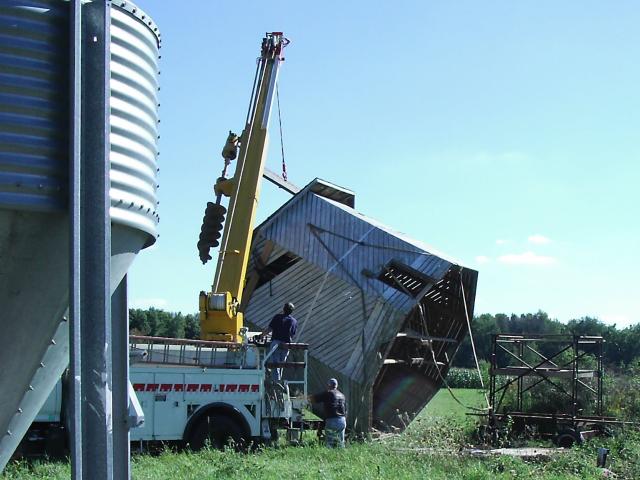 At the Rose farm before the move. John Cash, CINERGY employee, operated the truck to lift the octagonal corn crib which Bill Willard, right, prepared for the move to the Fulton County Museum. The corn crib was built by Oren Leedy in 1961 and has Leedy's own invention for circulating air to dry the corn inside. It was donated by farmer Roger Rose who bought the Leedy farm. The Rose farm is north of Rochester.