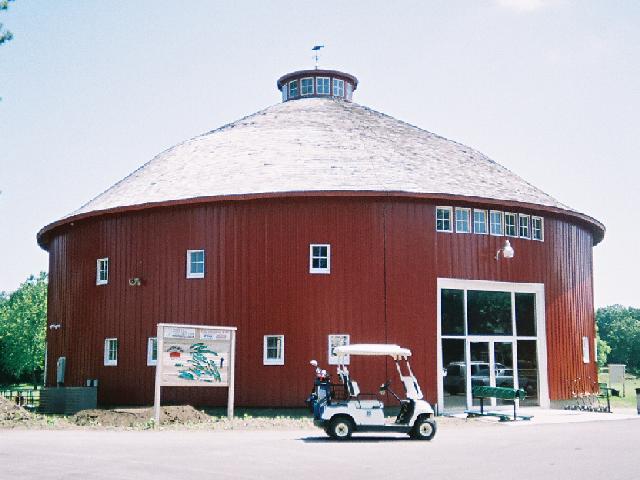 (Wideman-Gerig, 70', 1910, IN-25-09) in Lakeview Park in Rochester, Fulton County, IN. IN14 (9th St.) W. 0.55 miles from jct with IN25 in Rochester, N. into Lakeview Park 0.05 miles to the barn. Moved to Lakeview Park, by the golf course, in Rochester in April 2001. Renovated into a pro-shop. (N41 03.854 W86 12.097) Photo by Fulton County Community Foundation 7-6-06.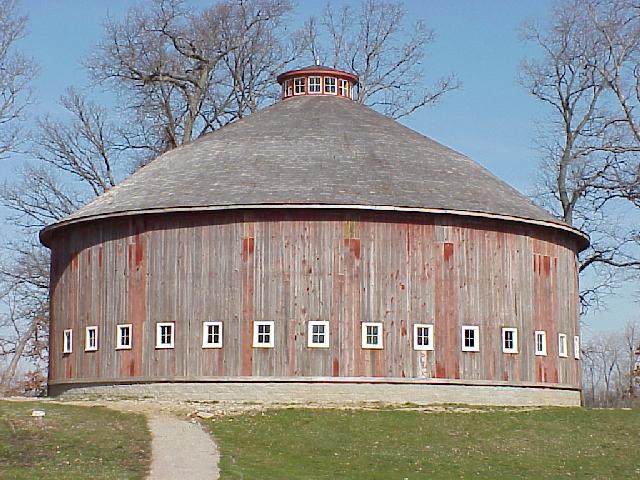 Photos 2 & 3 4-11-02.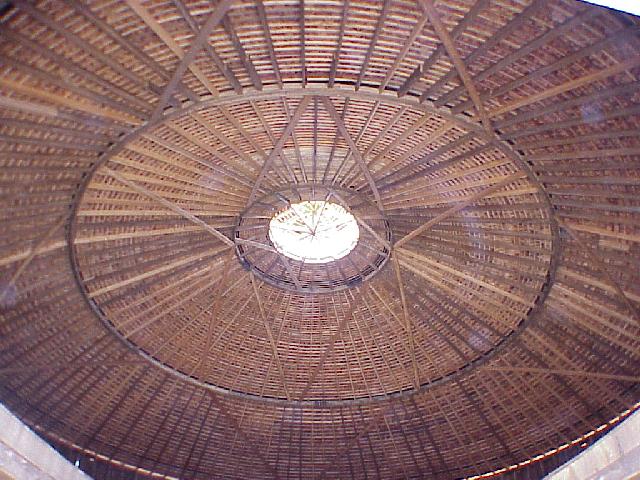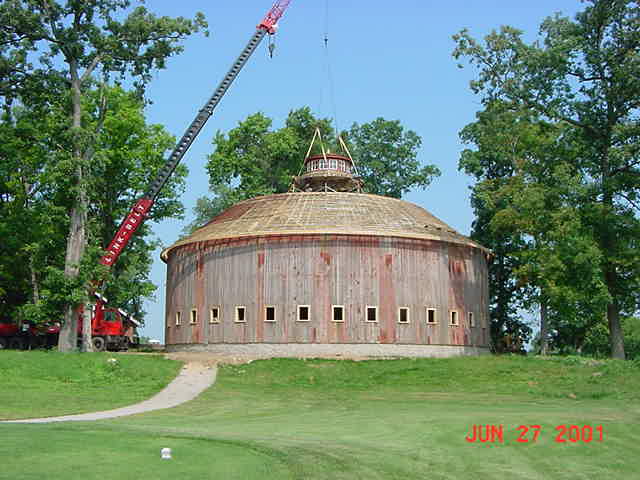 The barn as it is being reconstructed in the Golf course in Lakeview Park on E 9th St., Rochester. Photo by Shirley Willard, FCHS 6-27-01.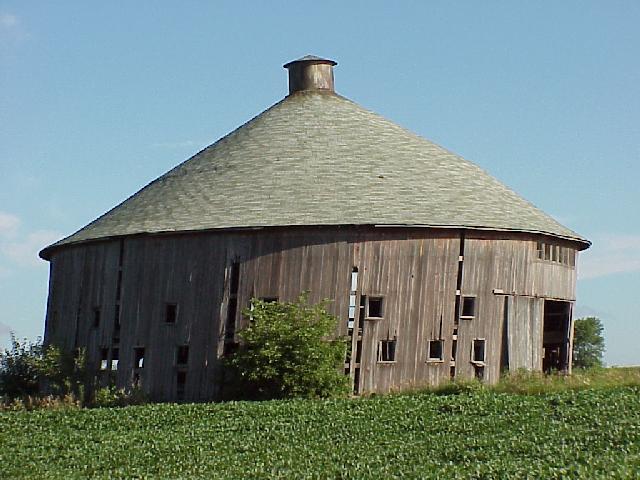 The barn as it sat abandoned in a field NE of Athens, section 3, Henry Township, Fulton County, IN. CR650E N. 0.5 miles from jct with IN14 at Athens, E. on CR50N 0.5 miles, N. on CR700E 0.5 miles, E. on CR100N 2.2 miles to the barn on the N. side of the road in a field. (N41 04.255 W86 04.244) Photo 7-15-00.