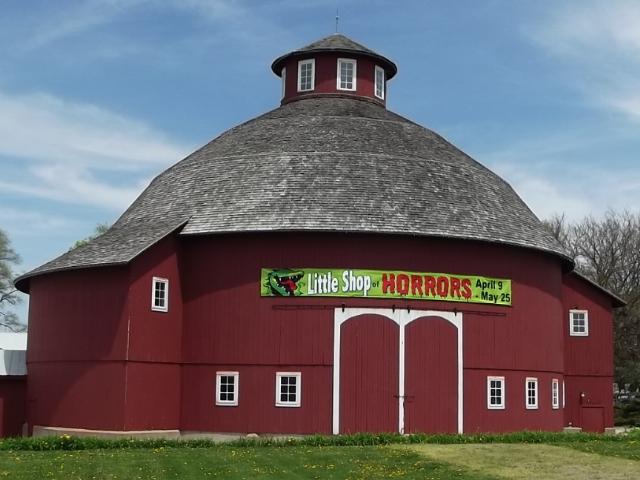 (60' x 60', 1911, IN-20-03) in Amish Acres, in Nappanee, Elkhart County, IN. US6 W. 0.9 miles from jct with IN19 in Nappanee to the barn on the N. side of the road. Moved here from near Bremen. The original number was IN-50-05. (N41 26.619 W86 01.171) Photo by Jack & June Schmidt 5-11-14.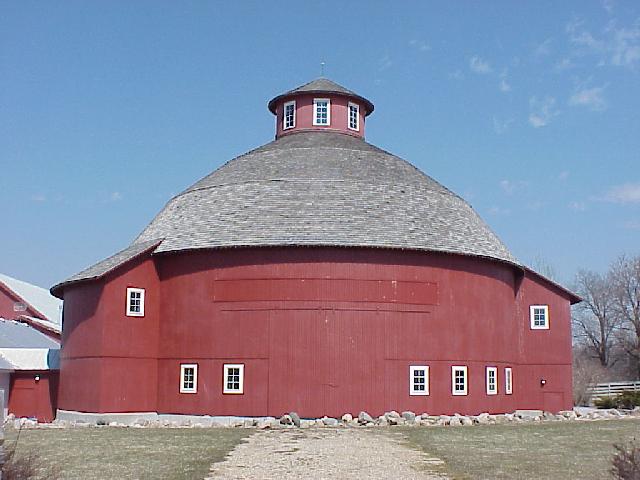 Photo 3-21-01.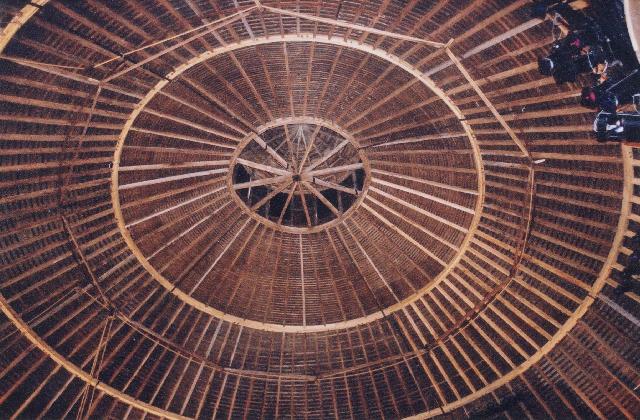 An inside view of the roof structure. Photo by Jerry Freeze 6-26-04.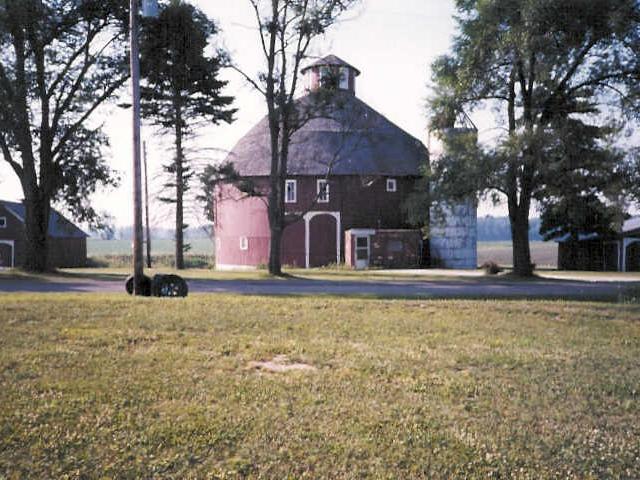 This is the barn as it stood on the farm on Plymouth-Goshen Trail near Bremen in Marshall County, IN. It was built by Phillip Launderman of Bremen for Fred Aker Sr., farm owner. In 1991, the owners, Bernie and Shelly Schrone, donated the round barn to Amish Acres. Thanks to Shirley Willard of the Fulton County Historical Society.