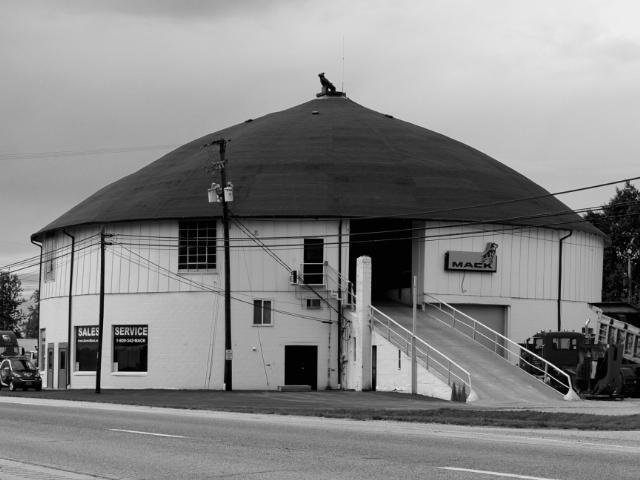 (Lischkge Motors, 100' x 100', 1901, IN-15-01) ENE of Dillsboro, Clay Township, Dearborn County, IN. US50 E. 2.1 miles from jct with IN262 at the NE edge of Dillsboro to the barn on the N. side of the road. (N39 01.816 W85 00.621) Photo by Kevin West 10-1-15.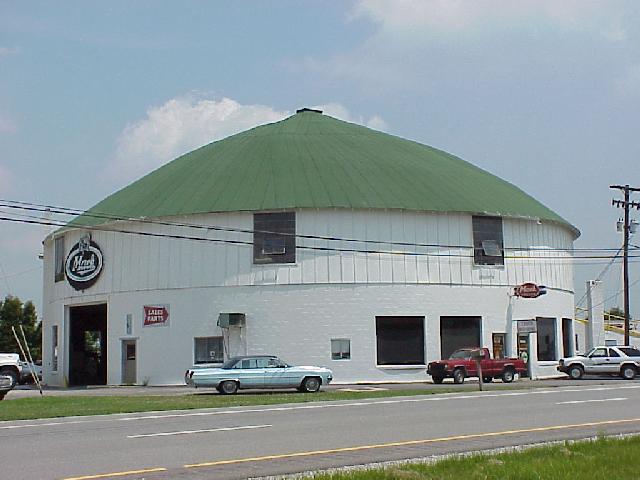 Photos 2 & 3 6-28-01.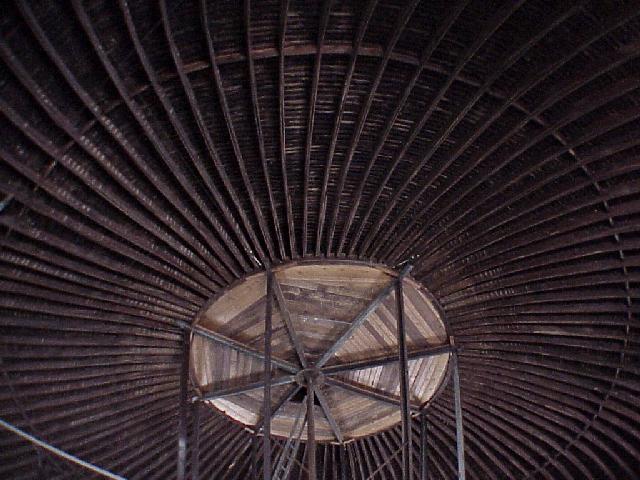 An inside view of the roof structure.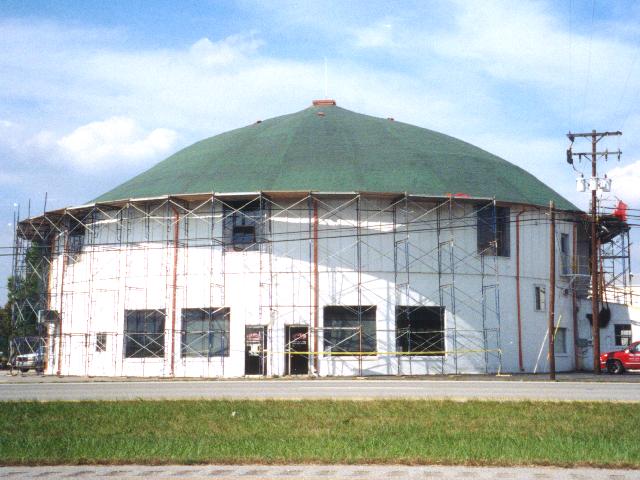 Being renovated. Photo by Beryl Beckett 10-5-05.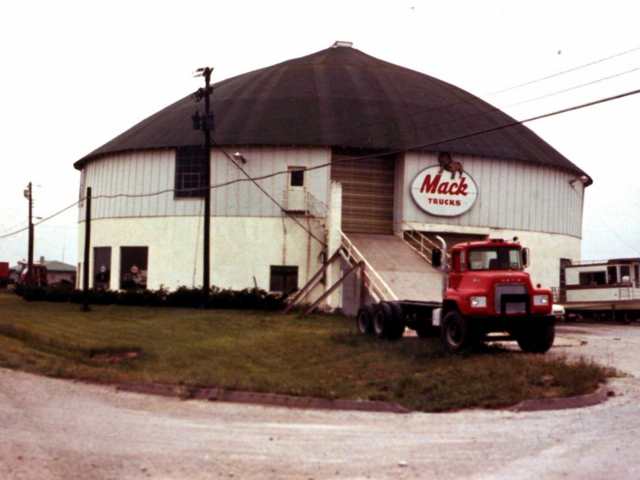 As it was in 1970. Photo by Fred Beals, submitted by Mike MacCarter.