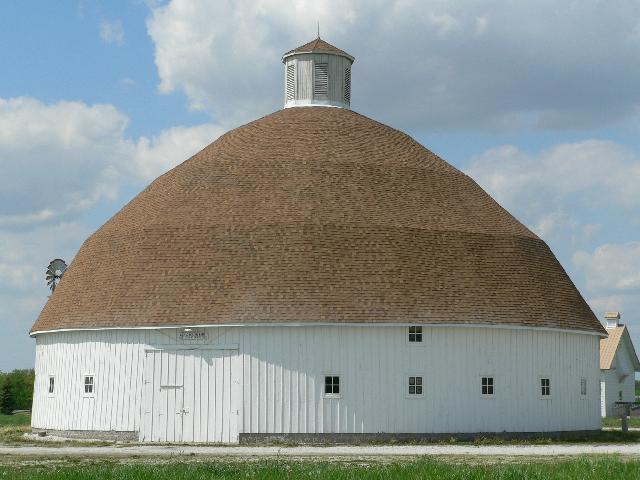 (Charles Lewis, 80' x 48' + 12' Cupola, 1914, IL-01-01) in the Adams Cty fairgrounds N. of Fowler, Mendon Township, Adams County, IL. US24 W. 0.7 miles from jct with Mendon St. in Fowler, N. (curves NW) on E1250th St. 3.1 miles to the barn. (Moved from NW of Clayton E. of CR2600E just N. of 2000N Jul 00.) (N40 03.110 W91 16.339) Photo 4-28-10.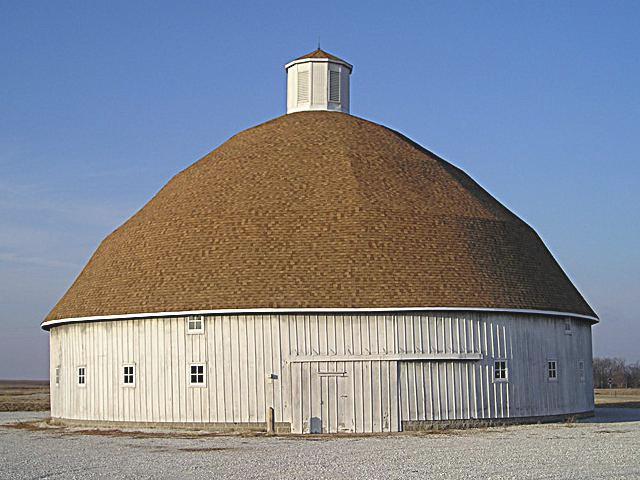 Photo by an anonymous doner 2-25-06.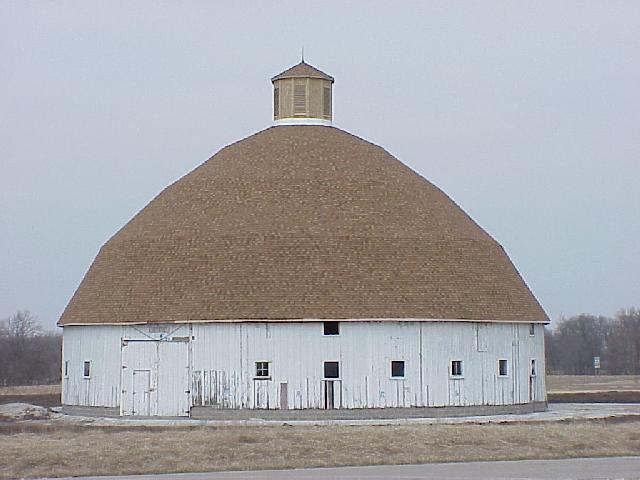 Photo 3-30-01.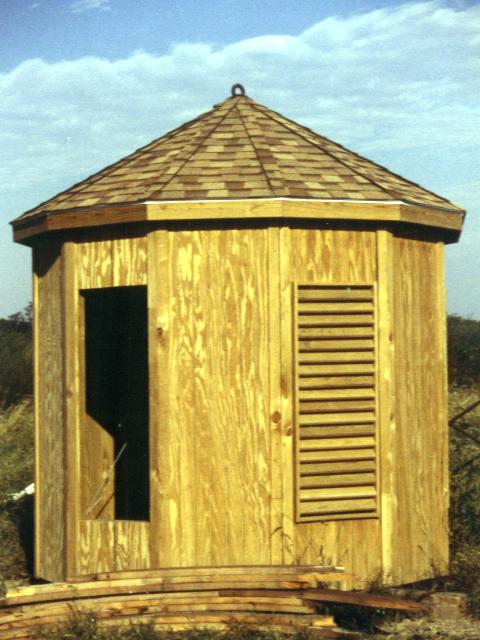 The cupola that will cap the roof 10-2-00.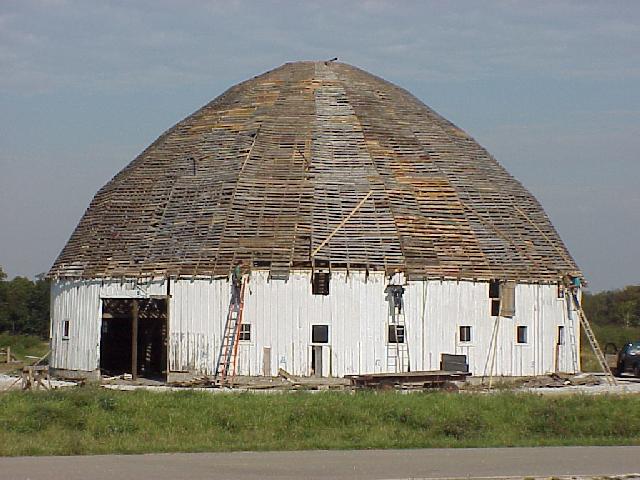 The roof structure is being re-assembled by Amish carpenters 10-2-00. The reason it took so long to get the roof on is that a wind storm blew the sides of the barn down and they had to be re-aligned before the roof work could begin.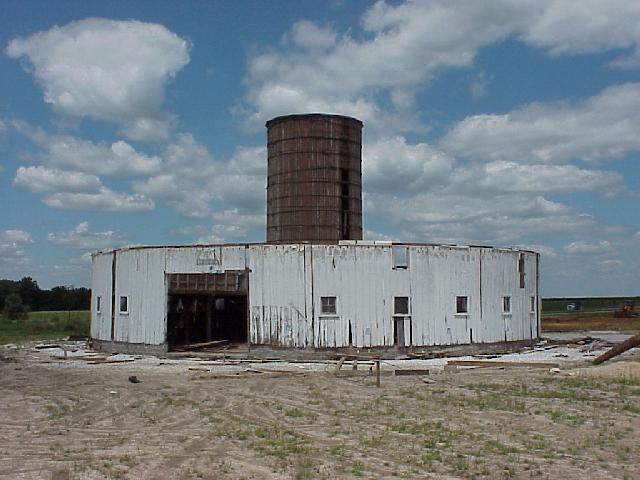 Under partial reconstruction July 21, 2000. I was told that the roof should be going on soon.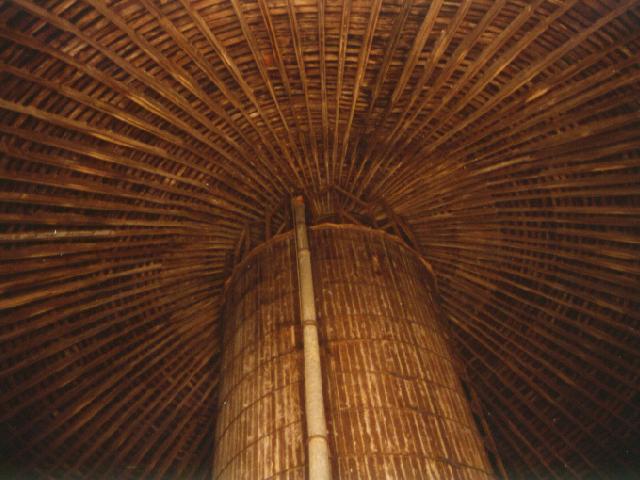 An inside view of the silo and roof structure 10-18-99.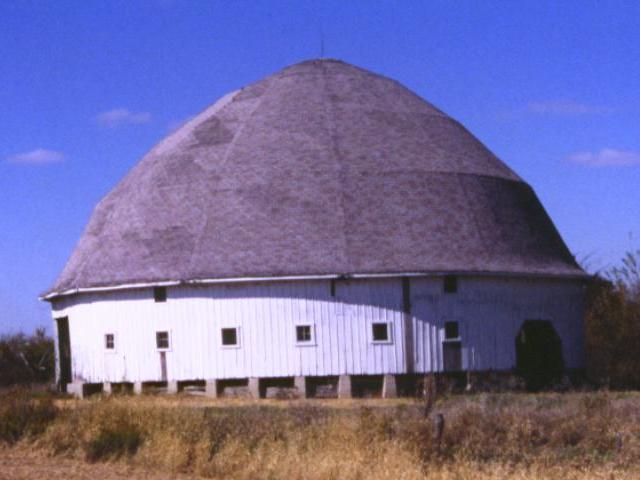 As it stood NW of Clayton E. of CR2600E just N. of 2000N back in a field ¼ of a mile 10-18-99.